My dear friend Bill has already given me grief about not having a daily pick for....five days.
So, without further ado (is that how you spell that?), here's today's daily handmade pick: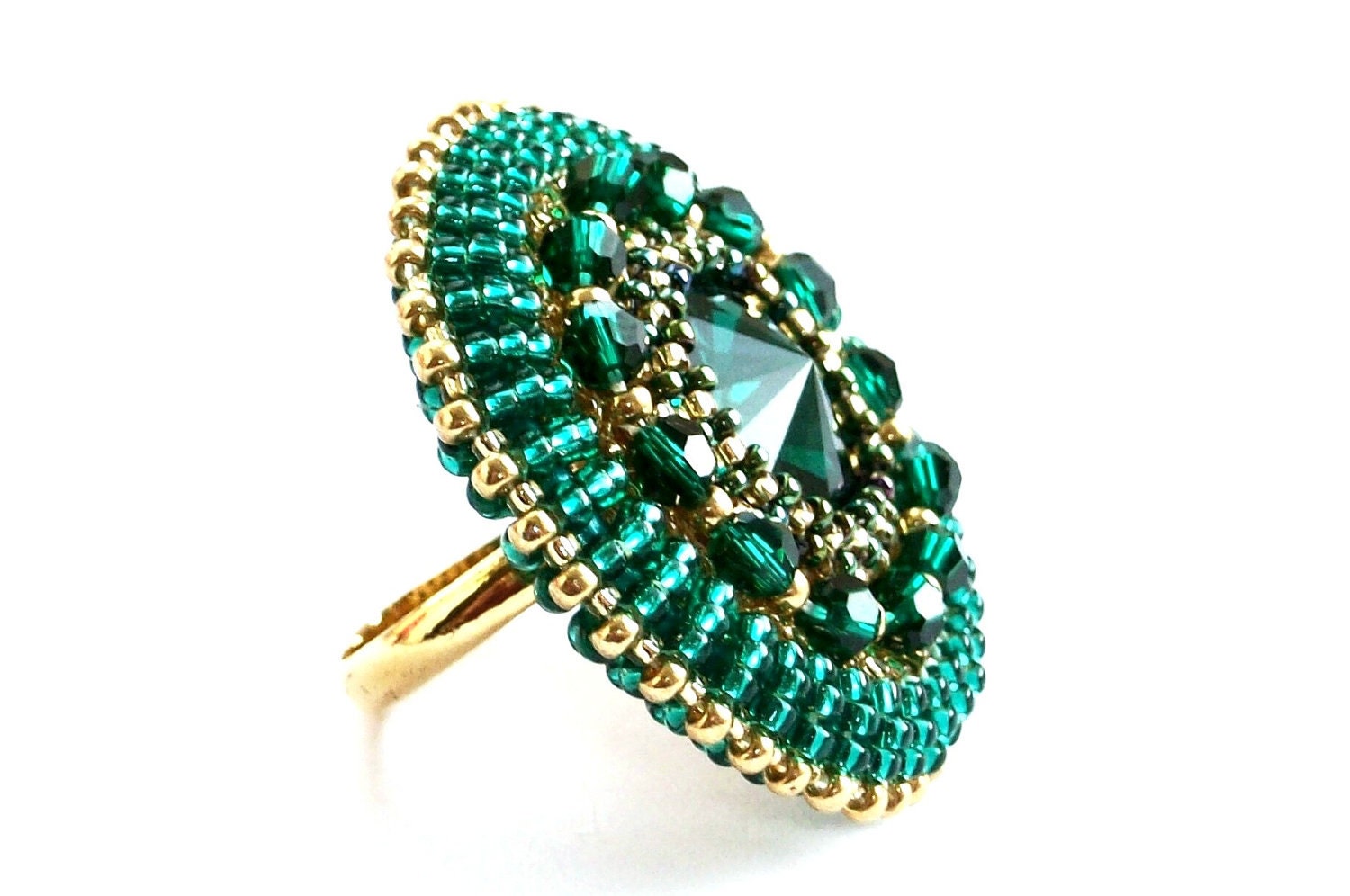 THE cocktail ring - Emerald Swarovski Crystal with Emerald Green and Gold Beads
This
lovely emerald green cocktail ring
by Etsy seller
Vantage Jewelry
was featured in one of the Etsy newsletters yesterday. It immediately caught my eye, and I ended up purchasing a similar handmade ring in her shop. I can't wait to receive it! You should definitely take a peek at her unique creations.